Trauma Products Hip Fracture Nailing System
Artemis PFN is an intramedullary nailing platform with a legacy of engineering expertise and manufacturing innovation. The system is indicated for fixation of stable and unstable intertrochanteric and subtrochanteric fractures.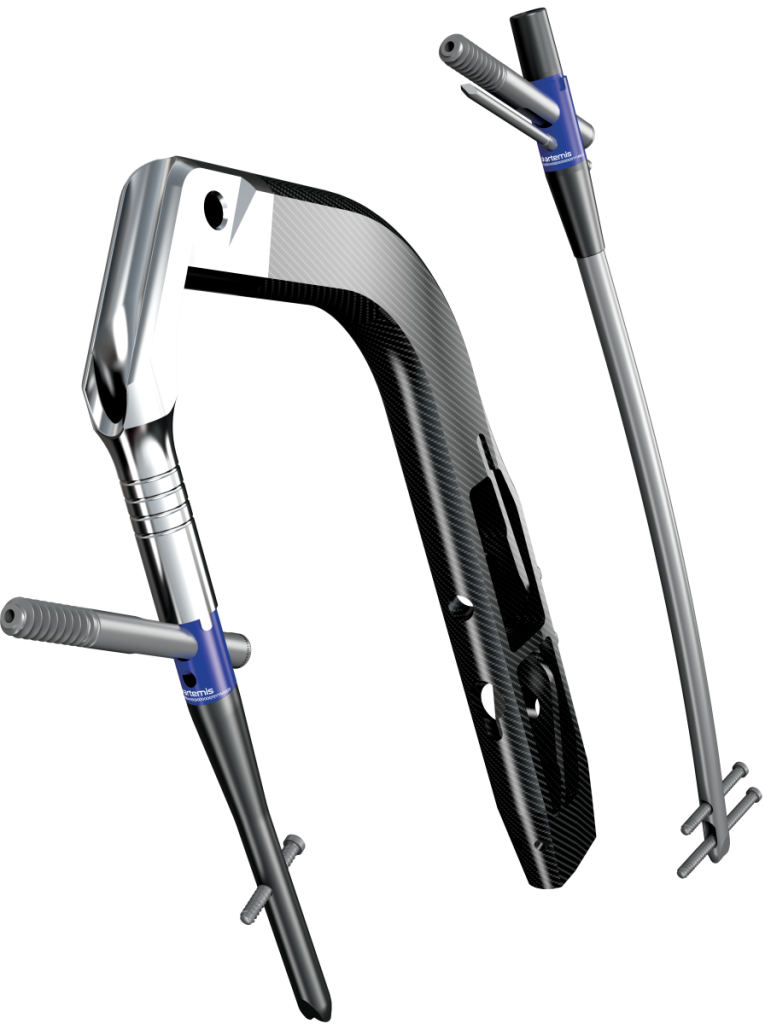 Ankle Fracture Plating System
Apollo AFX is a comprehensive plating platform that provides a distinguishing clinical advantage by drastically improving intraoperative and postoperative visualization of bones and joint spaces. Plates are made using proprietary composite consisting of an additive manufactured (3D printing) titanium shell injection molded with a novel PEEK polymer.