Alpharetta, Ga., — Solvay's Zeniva® polyetheretherketone (PEEK) resin was chosen by Carbon22™, a GLW, Inc. company, for its new Creed™ Cannulated Screw System for foot and ankle surgery. This advanced new screw system recently received 510(k) clearance from the U.S. Food and Drug Administration (FDA). 
To create the new system's ortholucent, plastic-metal hybrid composite, Solvay's implant-grade radiolucent Zeniva® PEEK resin is overmolded onto a titanium core prior to final processing. This high-performance material solution allows the screw to be seen with X-ray or computed tomography (CT) scanning while enabling the surgeon to accurately assess anatomical details near and behind the implant site without visual distortion or artifacts. 
The new Creed™ Cannulated screws are produced using unique manufacturing technology from Carbon22™. This groundbreaking process helps control costs by reducing material waste, compared to traditional titanium screws, which generate significant and expensive scrap during machining. Additionally, the Carbon22™ hybrid enables a more-aggressive cutting tip which cannot be realized with all-PEEK screw designs.
"We worked closely with Carbon22™ to achieve strong adhesion to titanium, which is not an inherent property of PEEK," said Anna Maria Bertasa, Healthcare Global Marketing Manager for Solvay Specialty Polymers. "Solvay's broad, deep technical expertise and advanced material technologies are what set us apart from our competition and enabled us to help create the innovative Creed™ system. We welcome new challenges that address the unique individual needs of our customers to give them a competitive advantage and help them succeed."
While all-titanium screws are opaque to X-rays, and imaging of all-PEEK screws is affected by their diameter, the Creed™ hybrid composite screws allow X-rays to pass through to the bone. These new screws generate an outline that greatly enhances visualization of bony structures. Surgeons can use this capability to confirm screw placement during surgical procedures, check positioning post-operatively and determine the status of the healing process at follow-up appointments. The ability to image screw placement gives surgeons greater confidence and can help them achieve better patient outcomes.
"Solvay is a recognized industry leader for implantable PEEK," said Vadim Gurevich, chief executive officer, Carbon22. "Their team provided exceptional materials expertise and engineering capabilities that were instrumental in the development of our new Creed system. Together, we are actively engaged in new development projects that promise to further drive the development of next-generation orthopedic devices."
® Zeniva is a registered trademark of Solvay
TM Carbon22 and Creed are trademarks of GLW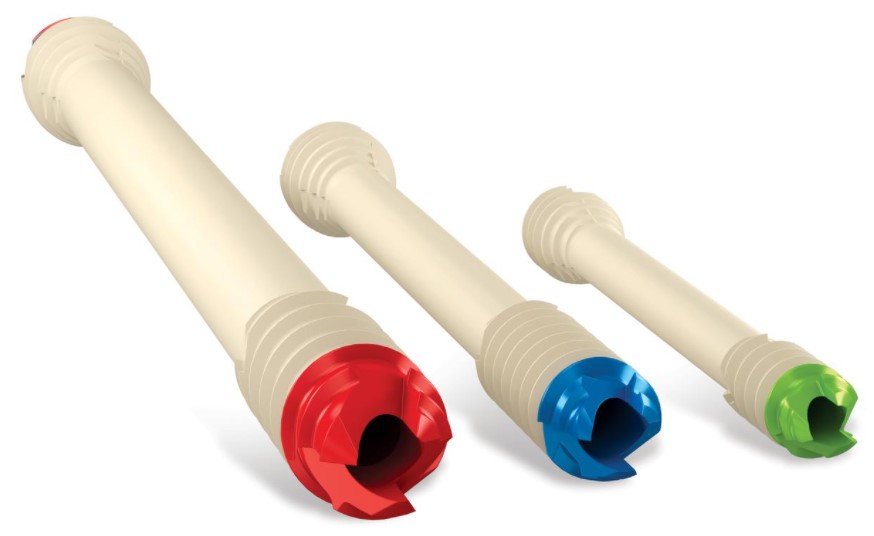 About Solvay
Solvay is a science company whose technologies bring benefits to many aspects of daily life. With more than 23,000 employees in 64 countries,
Solvay bonds people, ideas and elements to reinvent progress. The Group seeks to create sustainable shared value for all, notably through its
Solvay One Planet plan crafted around three pillars: protecting the climate, preserving resources and fostering better life. The Group's innovative
solutions contribute to safer, cleaner, and more sustainable products found in homes, food and consumer goods, planes, cars, batteries, smart
devices, health care applications, water and air purification systems. Founded in 1863, Solvay today ranks among the world's top three
companies for the vast majority of its activities and delivered net sales of €9 billion in 2020. Solvay is listed on Euronext Brussels (SOLB) and Paris
and in the United States, where its shares (SOLVY) are traded through a Level I ADR program. Learn more at www.solvay.com.
About Carbon22, a GLW, Inc. company
Carbon22 is a privately held company, focused on the design and development of cost-effective, high-margin implant and instrument solutions for various musculoskeletal foot & ankle applications. Their products are represented in the U.S. market through exclusive distribution and education agreements with Novastep, Inc.  For further information, visit our websites: www.carbon22.net  www.glwmed.com